● Veguhestina axle

Di dema xebitandin û sazkirina aksê de, pêdivî ye ku pêşî li tofana brakê were, ku dibe ku bibe sedema deformasyon, şikestin û boyaxa ji tûrbûna brakê. Dema ku dimeşe divê bi baldarî were xebitandin. Qedexe ye ku meriv bi şemitêr û milê sererastkirinê re li hev bikeve, an jî qalikê tozê deforme bike.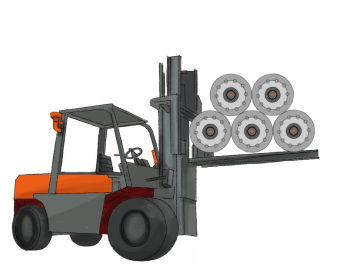 ● Storage of the axle
Pêşniyar: pêdivî ye ku depo pir zêde neyê zeliqandin.
Rêbaz: Pêdivî ye ku di navbên axle û axê de, bi blokên darîn an pêlavên din, raçikek stendinê hebe. Pêdivî ye ku pêdivî ye ku axle were veqetandin û bi plakaya girêdanê were rastkirin.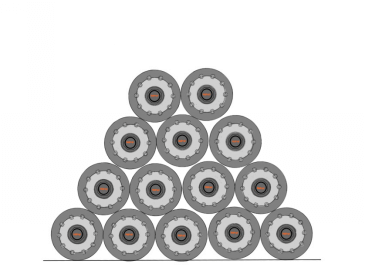 ◇ Axên ku bi rêgezên tekerê cûda ne, divê ji hev cuda werin stendin da ku pêşî lê neyê girtin ku toz di dema stackkirinê de were pelçiqandin;
Plate Pelê girêdanê tenê di veguhastin û hilanîna lojîstîkî de tê bikar anîn, û divê di karanîna rastîn de bê rakirin!
◇ Ger axleke ku ji bo demeke dirêj ve hatî hilanîn tê bikar anîn, kontrol bikin ka gelo perçeyên lastîkî pîr bûne, gelo rûnê rûnê rûnişkandî xirab e û gelo beşên gerguhêz dikarin bi nermî bixebitin?

Divê di dema veguhastin û hilanînê de ax ji baranê were parastin! Divê ambaran de hewayî û hişk be.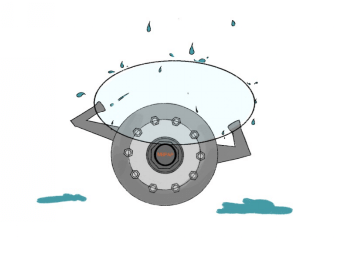 ---
Dema şandinê: Jan-27-2021